It is almost impossible, to resist the charm of this mysterious country, the former empire of Byzantine emperors and Osman sultans, the country between orient and occident.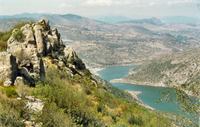 Located in the very heart of Eurasia, Turkey is the birthplace of many great civilizations and a melting pot of different cultures, which makes holidays in Turkey very special. Numerous and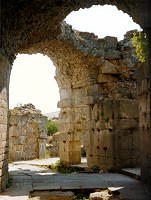 famous archaeological sites like Pergamon and Troy bear witness of a long and turbulent history. The country has also been a prominent centre of commerce because of its advantageous land connections and the sea surrounding it on three sides: the Black Sea in the north, the Mediterranean in the south and the Aegean Sea in the west. In the north-west the straits of the Dardanelles and the Bosporus on the waterway connect Asia with Europe and Africa.

With the opening of the Mamaray tunnel in Istanbul underneath the Bosporus Strait on Oct.
29 2013, the 90th anniversary of the Republic of Turkey, for the first time in the world two continents have been united under the sea. The railway tunnel is 8.5 miles (13.6 km) long with an underwater section of 0.8 miles (1.4 km).
Probably it is the great variety and diversity of attractions and cultural features, which make the fascination of this great country. Just go there and have the Orient with its colourful bazaars and magnificent mosques, like the Hagia Sophia and the Blue Mosque, charm you; explore the amazing treasures of the ancient world; discover unique wonders of nature like the white Travertine Terraces at Pamukkale and enjoy the beauty of the varied countryside with mountains, gorges, rivers, lakes as well as fine sandy, white beaches.
After crossing the Dardanelles, the Trojan Horse soon welcomed us at the excavation place of Heinrich Schliemann. What an exciting start of the trip and what a thrill, to enter the scene of the Trojan War 3000 years ago!
When we arrived at our hotel on the beach of the Aegean Sea, much to our surprise we were welcomed in German, even though the hotel was only middle class. The Turkish people proved to be very polite and obliging hosts, not just at the hotel, but as well at all tourist centers we visited. Also the simple people - sellers at the beach or in the shops, street vendors or waiters in small beach restaurants often spoke 3 foreign languages - English, French and German and made every endeavour to please the visitor. The country between Europe and Asia is a favourite travel destination and vacation spot not just for us, but for people from around the world, not only because of its amazing cultural historical treasures but also because of the beauty and wonders of nature one can find there. Turkey is a very hospitable country, so you don't have to worry about finding a fitting hotel for your dream vacation.