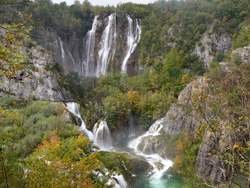 Croatia is a country of exceptional natural beauty, an amazing cultural heritage with manyfold traditions. The country offers sights and attractions for everyone and is with more than 11 million foreign visitors one of the most popular vacation destinations in the world!
The coastal scenery with the steel blue, clear water and the mainly subtropical vegetation against the background of the mountain chains presents a breath-taking panorama. There are 1800 km coastline with dreamy villages,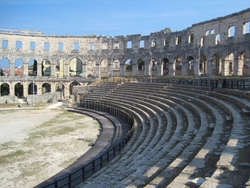 well preserved, historic cities, romantic bays and about 1185 offshore islands!

Also the inland hosts spectacular sights. Especially worth mentioning are the National Parks, like the Plitvice Lakes NP, a UNESCO World Heritage site, which is world renowned for its cascaded lakes. Scenic landscapes with lakes, rivers, medium and high mountains invite to hiking and climbing.

Know more about the country, history and culture

Climate
The northern part with the lowlands has continental climate - cold winters and hot summers, in the mountainous Central Croatia you find semi-highland alpine climate, while the Adriatic region comes up with a pleasant Mediterranean climate.

Recommendations for your sightseeing:
- Dubrovnik, historic, walled seaport, "Pearl of the Adria", UNESCO WH
- Plitvice Lakes National Park UNESCO WH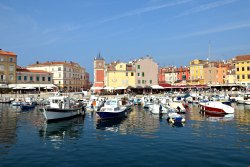 - Rovinj picturesque city, Saint Euphemia's basilica
- Krka National Park
- Pula - ancient Roman buildings,1st-century amphitheatre
- Kornati / Stomorski islands, densest archipelago in the Mediterranean
- Split historic city centre, ancient Palace of Diocletian UNESCO WH
- Trogir best-preserved Romanesque-Gothic complex UNESCO WH
- Rab island and historic town of the same name
- Porec historic city centre, Euphrasius-Basilika, UNESCO WH
- Korcula historic city / Island of the same name "Little Sister of Dubrovnik"
One of the most impressing, beautiful and best preserved mediaeval towns we've ever seen is Dubrovnik