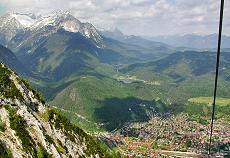 Bavaria is a federal state in the southeast of Germany. It the largest, richest and in my opinion also the most beautiful one in Germany - a travel destinaion as one could wish for. The Bavarians love sociability and they are good hosts.
Numerous tourist attractions as well as charming vacation spots and resorts offer entertainment, relaxation and a multitude of leisure activities, such as mountaineering, hiking, skiing, sailing, swimming etc. and make the country a favourite destination for tourists from around the world in every season.
The countryside presents picturesque landscapes with fruitful plains and gentle highlands up to high mountains. Within the Bavarian Alps there is the highest peak of Germany, the Zugspitze - one of the greatest attractions. River cruises on the Danube and the Main as well as vast forests and numerous scenic lakes, such as Lake Constance, Königssee, Chiemsee or Lake Starnberg are further popular destinations.
The biggest cities are Munich, Nuremberg, Augsburg and Regensburg, but there are many other wellknown ones like Bamberg and Bayreuth.
The most renowned sight in Bavaria certainly is Neuschwanstein, the fairytale castle, built by king Ludwig II from 1869 to 1880.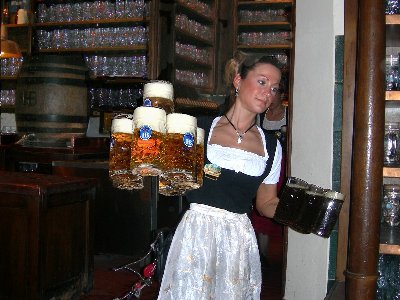 A cultural highlight, which takes place every year in the city of Munich, is the "Oktoberfest" (October Festival or Festival of Beer), which ever again attracts millions of visitors from all over the world.